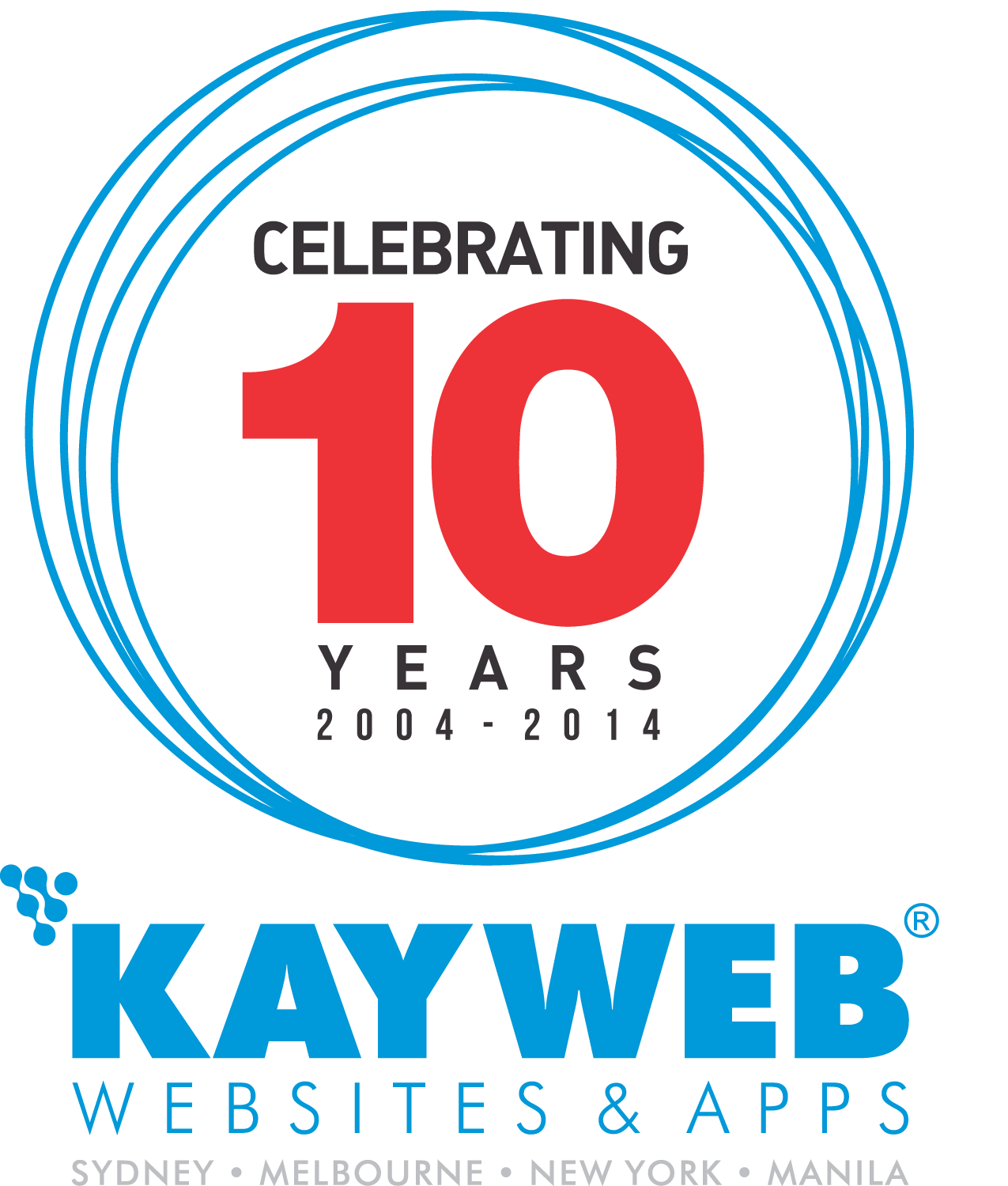 On December 4th 2004, KAYWEB was founded in Australia, and will mark a decade of exemplary service in web in December 2014.

The award-winning website and mobile application development agency has designed many hundreds of logos, built "more" hundreds of websites, developed many mobile applications, and delivered services including SEO, Social Media Marketing, Web Hosting, Consultancy and more... to countless satisfied clients.

The company was founded in Sydney Australia by Haig Kayserian, with his then-girlfriend and now-wife, Taline Kayserian coining the company name by combining the first three letters of Haig's surname with the word web. Haig, who is a journalist by profession, developed a love for the web when working as an Editor at Australian broadcaster SBS, and running his first web-based media website, SportsNews.com.au, which he later sold.

The company now has an international presence, with offices in Sydney, Melbourne, Manila and New York. KAYWEB is an owner of KAYWEB Angels, LLC - the business's investment arm based in New York City.

KAYWEB's first two employees - first being Ian dela Cruz and second being Michael Gabuya - are still with the company in senior positions today, and they are joined by a dynamic team of designers and engineers, managers, sales and marketing staff.

Many of KAYWEB's original clients remain clients of the company, and KAYWEB Managing Director, Haig Kayserian intends to celebrate this milestone with them.

"We have helped and watched so many of our clients' businesses grow, and we have grown with them," he said. "This is one of the most satisfying aspects of working in the web industry, as it is one of few industries where innovation occurs daily."

"Our job is to plant seeds on behalf of our clients, which sometimes grow into rewarding bushes."

Over the coming weeks and months, KAYWEB will release memorable moments from its decade of service.